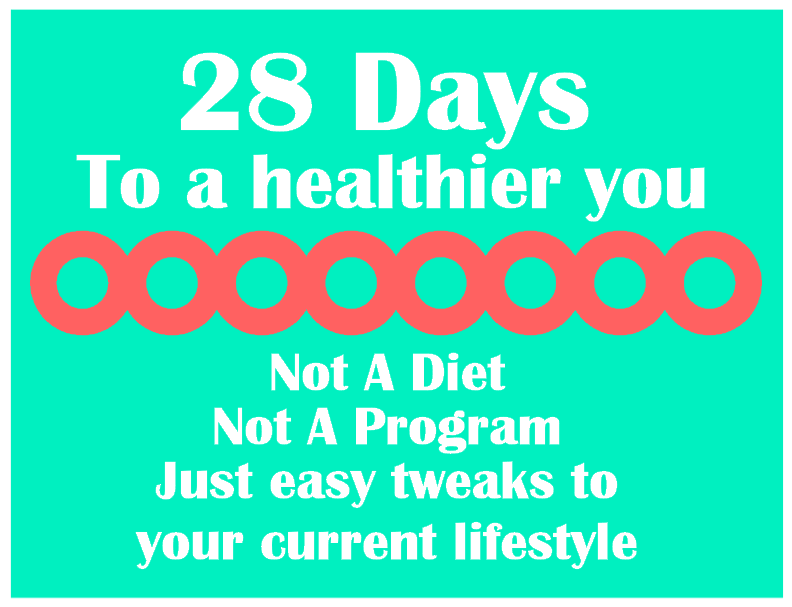 It is Day 28! Congrats for making it this far.
I truly believe that making a few simple lifestyle changes can give you a huge change in your health.
Day 28 Mini-Challenge: Have a good laugh or cry today!
Laughter is good for the body, but having a good cry is also said to be good for you. It helps heal the body by relieving stress and boosting the immune system. Studies in Japan say laughter boosts the immune system and helps the body shake off allergic reactions.
So let's get you laughing. Here are some of my favorite jokes:
Q: What did the periodic table say when Oxygen and Magnesium went on a date?
A: O-M-G
Q: How does Alfred call Master Wayne to dinner?
A: Dinner-Dinner-Dinner-Dinner-Batman!
(For the Mormons)
Q: Why do all the Lamanites have sore knees?
A: Because of all the Nephites
I am all tapped out. I am not very funny. Sorry. But I would love to hear your favorite jokes. Please share them in the comments!
Now that we are on the last day, let's look at all the mini-challenges that = better health, energy, and faster weight loss!
Day 24: Do Neurobics
Day 28: Laugh or Cry today
Pretty great list of tweaks to make a healthier you right? And don't forget there was an awesome recipe each day as well!
I would love to have you follow along on any of my social media so you don't miss posts, and stay up to date on current recipes:
Blog / Facebook /Twitter / Google+ / Pinterest / Bloglovin / Instagram